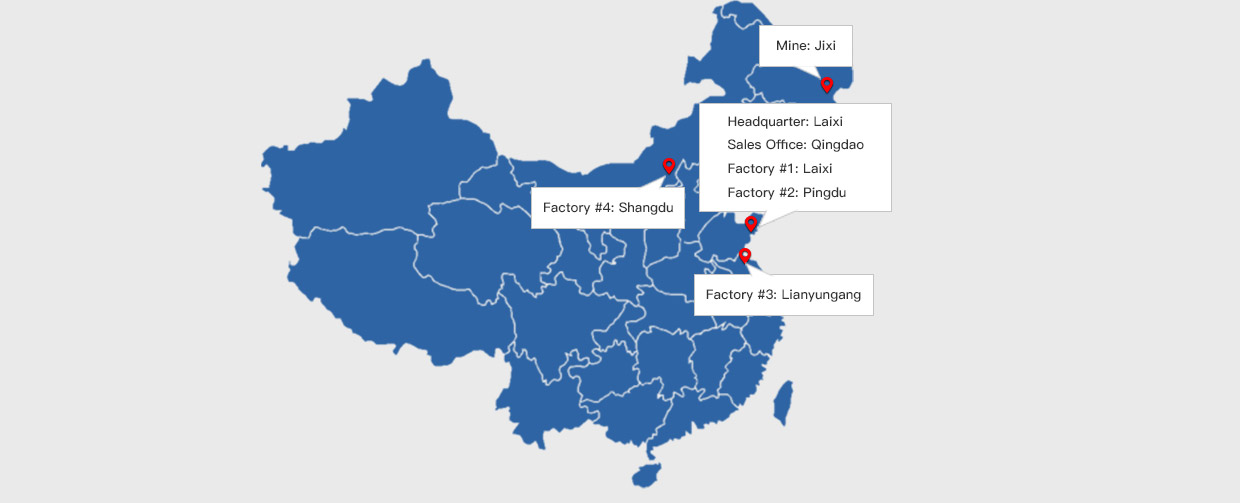 Since 1985, Hensen Graphite has been proudly serving customers around the globe.
Before setting up his own company, Mr. Peizhai Mo, the founder and owner of Hensen Graphite, has been working at Nanshu Graphite Mine, which was the most famous and important state owned graphite company in China.
Nowadays, Mr. Peizhai Mo is still active in business, using his experience and wisdom to guide Hensen Graphite's future development.
After years of development, Hensen Graphite owns one mine in Heilongjiang, four operation factories, one sales office in Qingdao, and headquarter in Laixi.
By focusing on meeting our customers needs, we continue to maintain our position as the supplier of choice for graphite. Hensen Graphite supplies more than 30, 000TPA various kinds of graphite products to a wide range of industrial applications, including fire retardants, friction materials, batteries, fuel cells, lubricants, cast metals, drilling, paints, coatings, and plastics.
Since the day of foundation, Hensen Graphite has opened its eyes, and supplied quality graphite products not only in China, but globally (marked gray as below).